Children of Promise Conference, "Families Redeeming Their Dreams"
November 26, 2019 @ 9:00 am

-

1:30 pm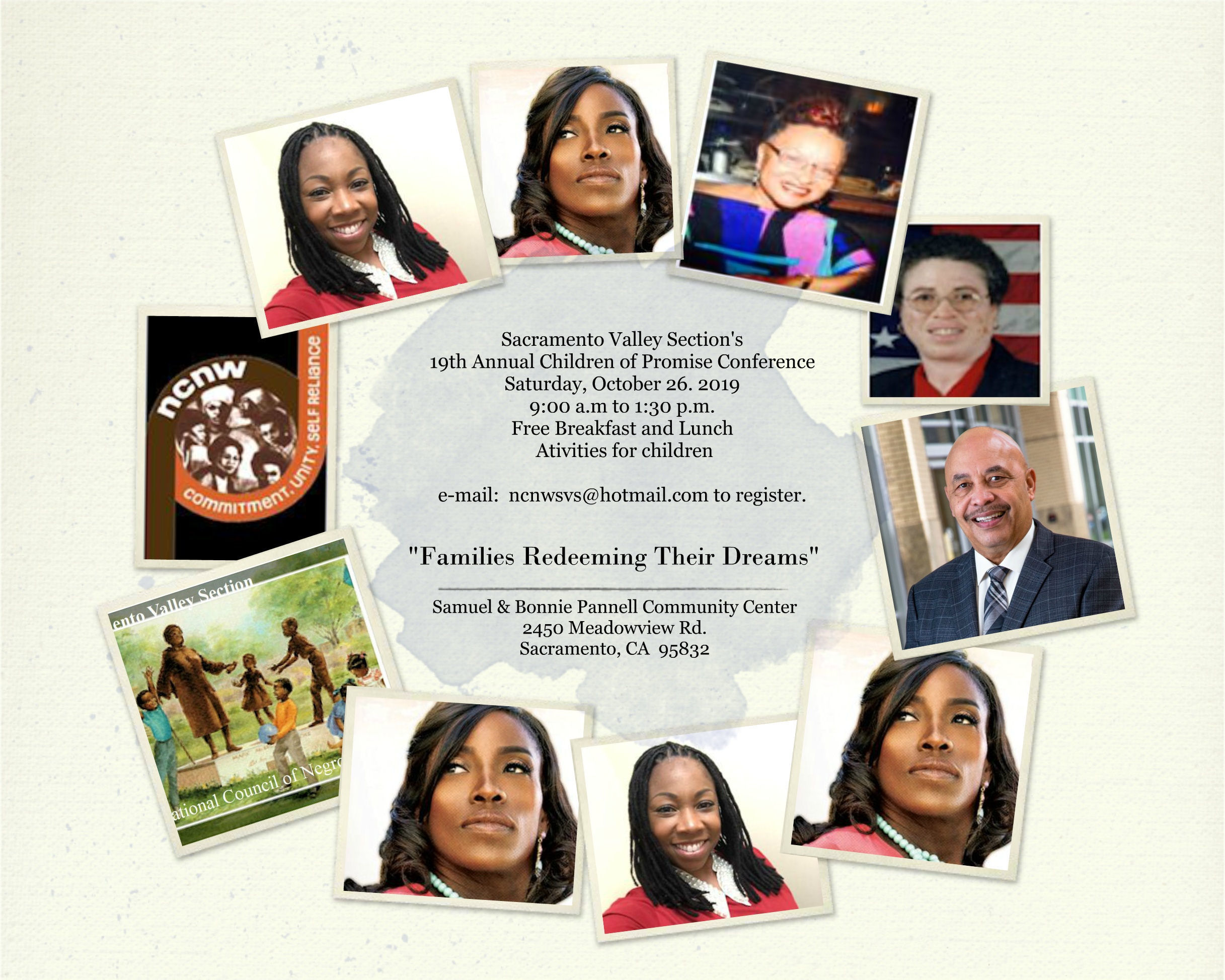 "Families Redeeming Their Dreams" strives to offer parents and teenagers examples of young people who overcame life crises/dream blockers with the assistance of family and community to fulfill their dreams.Life throws us curves, but with spiritual guides, family and community support, we do not allow them to destroy our dreams. On the other hand if parents dreams are deferred, it is difficult and sometimes impossible for them to help their children fulfill their dreams. Speakers include: Nafeesah Young, SUCSD School Psychologist ( had a son while in college as the age of 19)
Jessica Soares, Government Supervisor (mother was 15 when she had her and all of her siblings are college graduates);
Henry Thomas, a lifer, Ruthie Bolton, Domestic violence & Cloteal Herron, Life Coach.